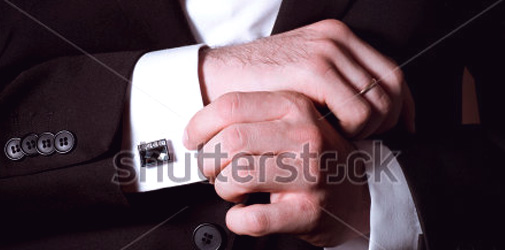 Men's Rings
Men's rings have sharply increased in popularity in recent years and are now found in a wide range of precious metal types and styles. Wedding rings are by far the most common type of men's ring on the market, but more elaborate and personalised designs are becoming more available.
Men's Gold Rings

The plain gold band has long been the mainstay of married men wanting to wear a symbol of their union. However, for those who prefer something a little more individual, there are many designs to choose from that won't mean losing the emotive symbolism of the classic marriage ring. Combining white and yellow gold, or gold of various tones is one option, or some skilled metalwork embellishment or carving may deliver the desired personal touch.

Men's Diamond Rings

For men who cannot resist the arresting beauty of a solitaire diamond in their wedding band, the bezel setting encircles the diamond and protects it from everyday knocks. For men striving for the sparkle of diamonds without the statement style of a solitaire, there are men's rings that set smaller diamonds along a metal band in a half-eternity shape, or those that feature a more geometric design.

Men's Platinum Rings

Platinum's durability, sheen and silvery hue have made it a popular choice among men, particularly for those seeking a wedding ring. Its rarity and high cost has meant that, for some, wearing a platinum ring has become a status symbol.

Men's Tungsten Rings

Tungsten metal is impressively strong and almost impossible to scratch or wear down, making it ideally suited to an everyday ring for an active male. Tungsten has some weight to it so you can feel its presence – an important consideration for some. Most rings of this type are crafted out of a tungsten-carbide alloy, which ensures a permanent polished look.

Men's Titanium Rings

Titanium rings are an attractive option for men's rings, given their lightweight, hypoallergenic qualities, plus their resistance to corrosion. While it may not match the magnificent strength of tungsten, titanium is highly durable.

Men's Celtic Rings

The Celtic ring is enjoying a resurgence in popularity among men. For those wanting something a little more elaborate than a simple band, the Celtic ring offers an intricate and masculine aesthetic. What's more, the design typically features interlocking metal rings, which are symbolic of the interwoven nature of marriage, making Celtic rings another fine choice for wedding bands.