Witness the transformation of "Once" to Eternity.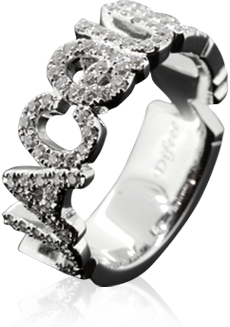 In order to transform a single memory into an eternal trademark, the designer of Difeee has particularly designed "Once Collection", in which the diamond ring is made with PT950 as the setting.
Each customer is able to select 3 to 9 letters or numbers to be the design of the ring. What makes it more precious is that each ring would only be made ONCE. We will not make another with the same combination of letters or numbers. In other words, you will be the unique owner of your ring. Upon purchase, there will be a specified certificate stating that the ring is unique in this collection to prove its uniqueness, scarcity and preciousness.